Gourmet Breakfast Sandwiches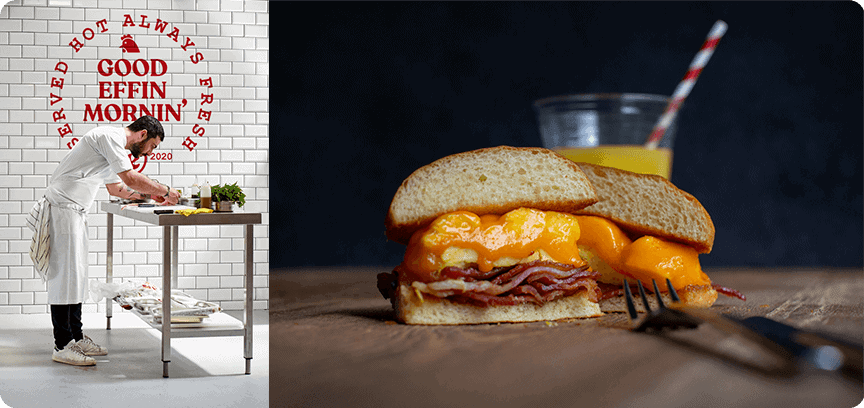 Effin Egg is a fast-casual breakfast sandwich concept. Inspired by a true love of eggs, our menu boasts classic comfort fare with a twist, using only the freshest and finest ingredients. Not just a morning staple, Effin Egg's signature egg sammies hit the spot all day long. This is not your grand pa's breakfast place. At Effin Egg we have some dope ass coffee. We roast our beans in small batches daily to give you the best tasting coffee around, as we say…Potheads Welcome!

Our commitment to using the highest quality ingredients—not to mention cooking everything to order—results in a higher price for our amazing egg sammies. We take a lot of care in making them, and we hope you love them as much as we do!
Yes we offer a GF bun as well as other GF menu items See Menu Section
Yes, we do! Please contact your local Effin Egg to place an order or to receive more information. 
Because we are not McDonald's…we do not pre-cook sandwiches or use microwaves. Everything is made fresh to order. 
We're always looking to expand the Effin Egg family. If you're interested in receiving more information, email us [email protected]