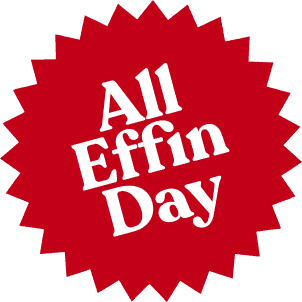 Effin Egg is a fast-casual and take-out breakfast sandwich concept. Inspired by a true love of eggs, our menu boasts classic comfort fare with a twist, using only the freshest and finest ingredients. Not just a morning staple, Effin Egg's signature egg sammies hit the spot all day long.
Real Estate
Help choosing a location and negotiating lease
Pre-Opening
Store Build-Out Vendors & Equipment Store Opening Support
Operations Support
Research & Development Purchasing & Distribution
Ongoing Support
Grand Opening Services, Marketing & Public Relations Creative Services & More
A Word from Our Effin 'Presidente'
Check Out Our New York City Location
Learn more about licensing an Effin Egg store.